Rapid bus service
A rapid bus service (RBS) is a rapid transit corridor for buses, located either in the centre of the street or curbside. A section of Le Corbusier Blvd. in Laval is an example of an RBS.
Pie-IX RBS
A new rapid bus service has been commissioned on Pie-IX Blvd. in Montréal and will be serving two stops in Laval: Saint-Martin and De la Concorde.
To know everything about the SRB Pie-IX, check out the official page srbpieix.ca


STM line 439 will run in Laval on weekdays only, except on statutory holidays.
The best transfers for using the RBS in Laval:

Saint-Martin station: routes 48 and 50
De la Concorde station: routes 42, 48 and 58
Saint-Martin park-and-ride lot (managed by the STM)
Routes 52 and 252 will be the only STL routes to use the RBS:

When they are Montréal-bound, the buses will only serve D'Amos station on the other side of the bridge, near Henri-Bourassa Blvd. These bus routes will allow riders to transfer onto STM route 439.
They will keep the same schedule and same route as now and will continue their usual route to Henri-Bourassa metro (orange line).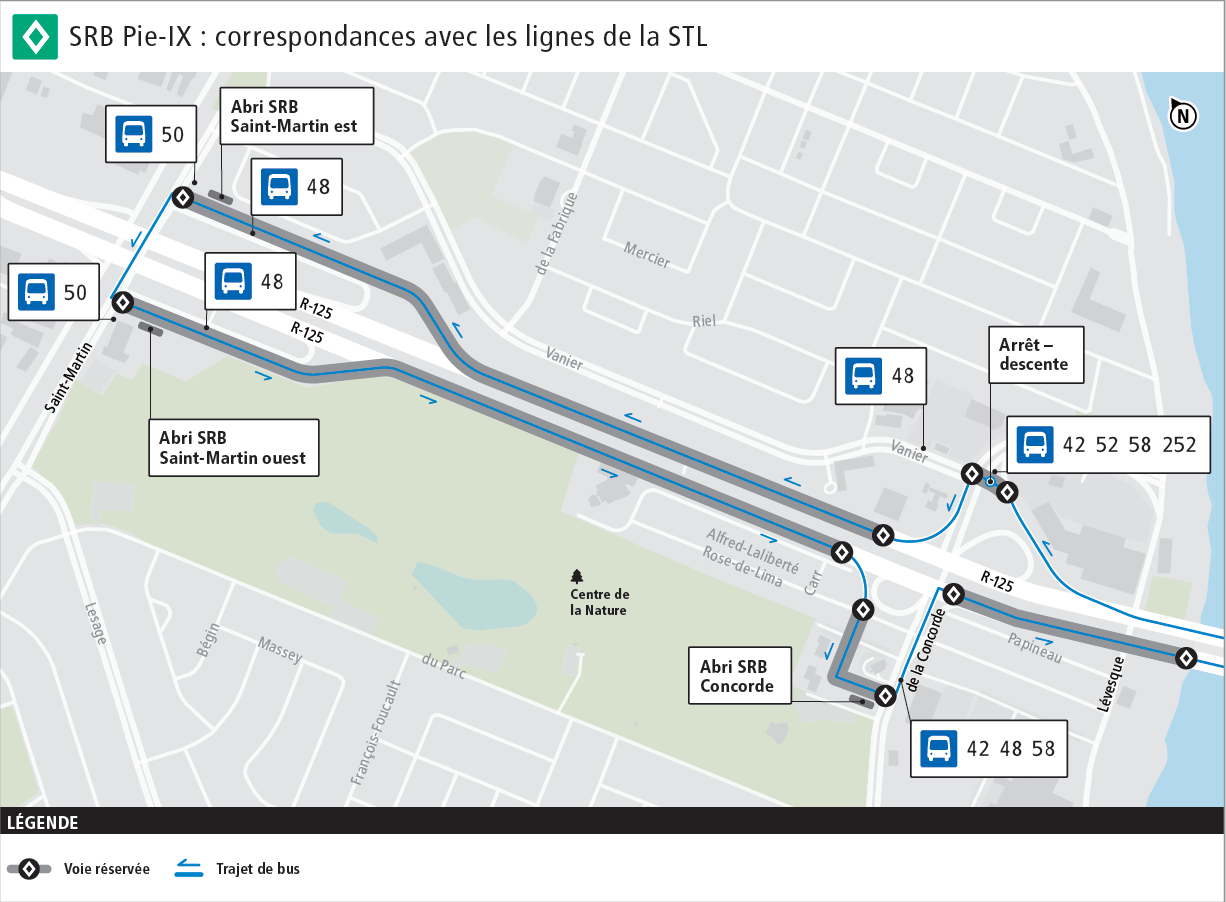 Transit fares accepted
If you're using the metro for your trip, you will need an All Modes AB fare.
If you're only using the bus, you need a Bus fare even if you are travelling between Laval and Montréal.
See the fares.