Advisories
Face covering mandatory for everyone aged 10 or more on the bus.
Visit our COVID-19 page for all the regulations and for the last updates concerning public transit.
Use our bus crowdedness forecaster to know how many passengers should be on the bus when you board, but also during all your trip.
Statutory holidays
Don't forget! The schedules are not the same on statutory holidays. Learn more
Have questions? 450-688-6520
---
Closure of chemin du Bord-de-l'Eau
From April to June, between Cléophas-Charbonneau and Larivière
Detour by boul. Samson on route 144 and school routes 6C, 78C, 182C, 194C
Take the bus:
• At the intersection of chemin du Bord-de-l'Eau and rue Larivière
• At the corner of boul. Samson and Cleophas-Charbonneau
---
Closure of boul. Bellerose
From April 25 to June 3, eastbound between rue Dagenais and the railway line
Detour on route 45 and on school route 286C in the morning
Traffic near the Vimont station could cause delays during the afternoon rush hour

---

 
---
BUS STOPS RELOCATED AT SAINTE-DOROTHÉE STATION
Work related to the REM has begun at the Sainte-Dorothée station. The platforms at the southern terminus from which routes 730S, 744E, 26E, 76E and 903S depart are relocated.
Stops 45003, 41196 and 41198 have been moved to the parking lot located south of Chemin du Bord-de-l'eau.
To avoid unpleasant surprises, plan to arrive a little early in case you need to move to your new stop. As soon as it is known, the start date of the work will be communicated to you here.
See the before-after map of displaced stops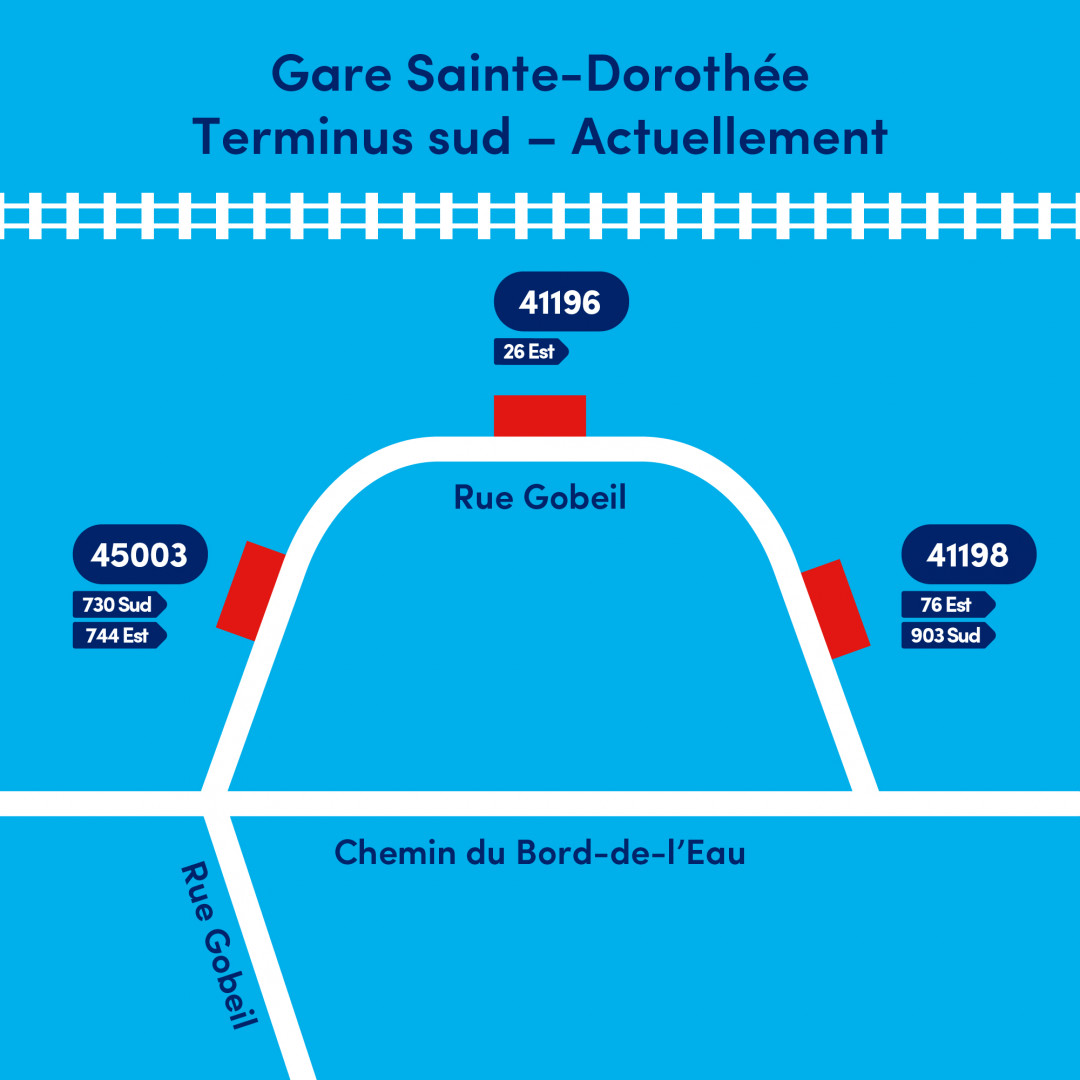 From the start and for the duration of the work: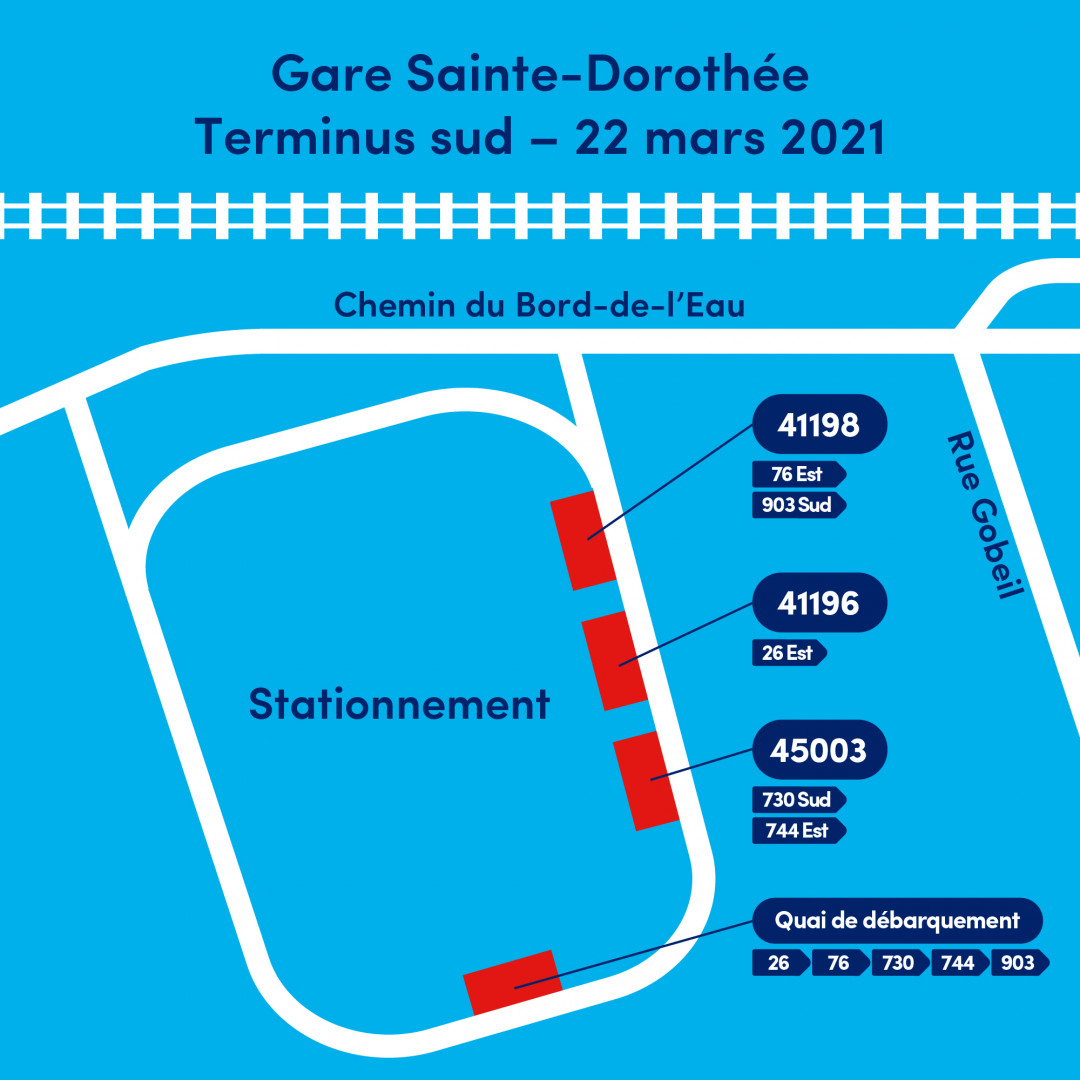 ---