Advisories
Face covering mandatory for everyone aged 10 or more, on the bus and at our terminals (inside and on boarding platforms).
Front door boarding: check the display in front of the bus.
Rear door unboarding only except for people with reduce mobility.
Visit our COVID-19 page for all the regulations and for the last updates concerning public transit.
Use our bus crowdedness forecaster to know how many passengers should be on the bus when you board, but also during all your trip.
Statutory holidays
Don't forget! The schedules are not the same on statutory holidays. Learn more
Have questions? 450-688-6520

DRIVERS' UNION LABOUR PRESSURE TACTICS
Strike notice: the drivers' union plans to go on strike November 3, 15 and 26.
The essential service that will be offered in the event of a strike will be determined at the end of October.
---
BUS STOPS RELOCATED AT SAINTE-DOROTHÉE STATION
Work related to the REM has begun at the Sainte-Dorothée station. The platforms at the southern terminus from which lines 730S, 744E, 26E, 76E and 903S depart are relocated.
Stops 45003, 41196 and 41198 have been moved to the parking lot located south of Chemin du Bord-de -Eau.
To avoid unpleasant surprises, plan to arrive a little early in case you need to move to your new stop. As soon as it is known, the start date of the work will be communicated to you here.
See the before-after map of displaced stops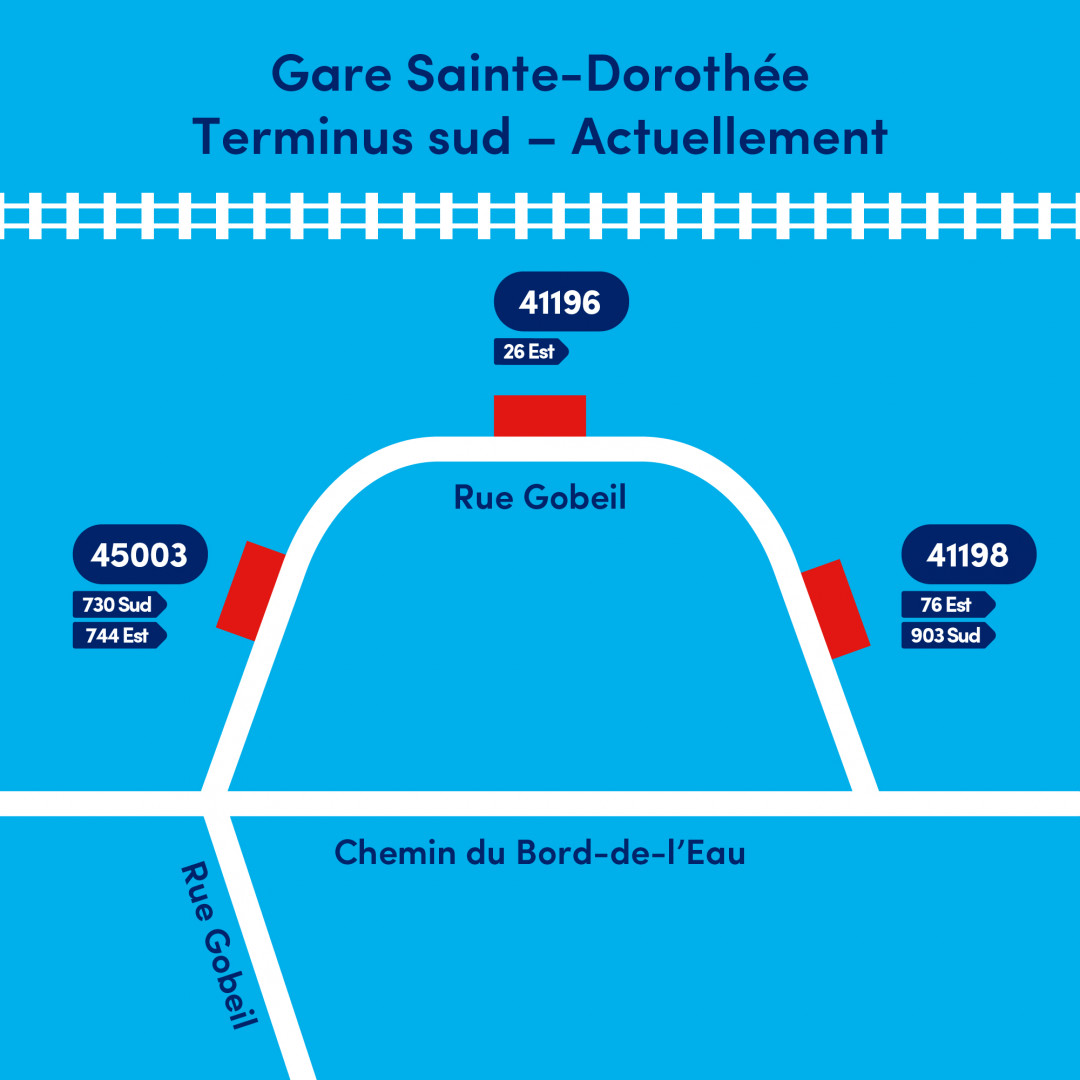 From the start and for the duration of the work: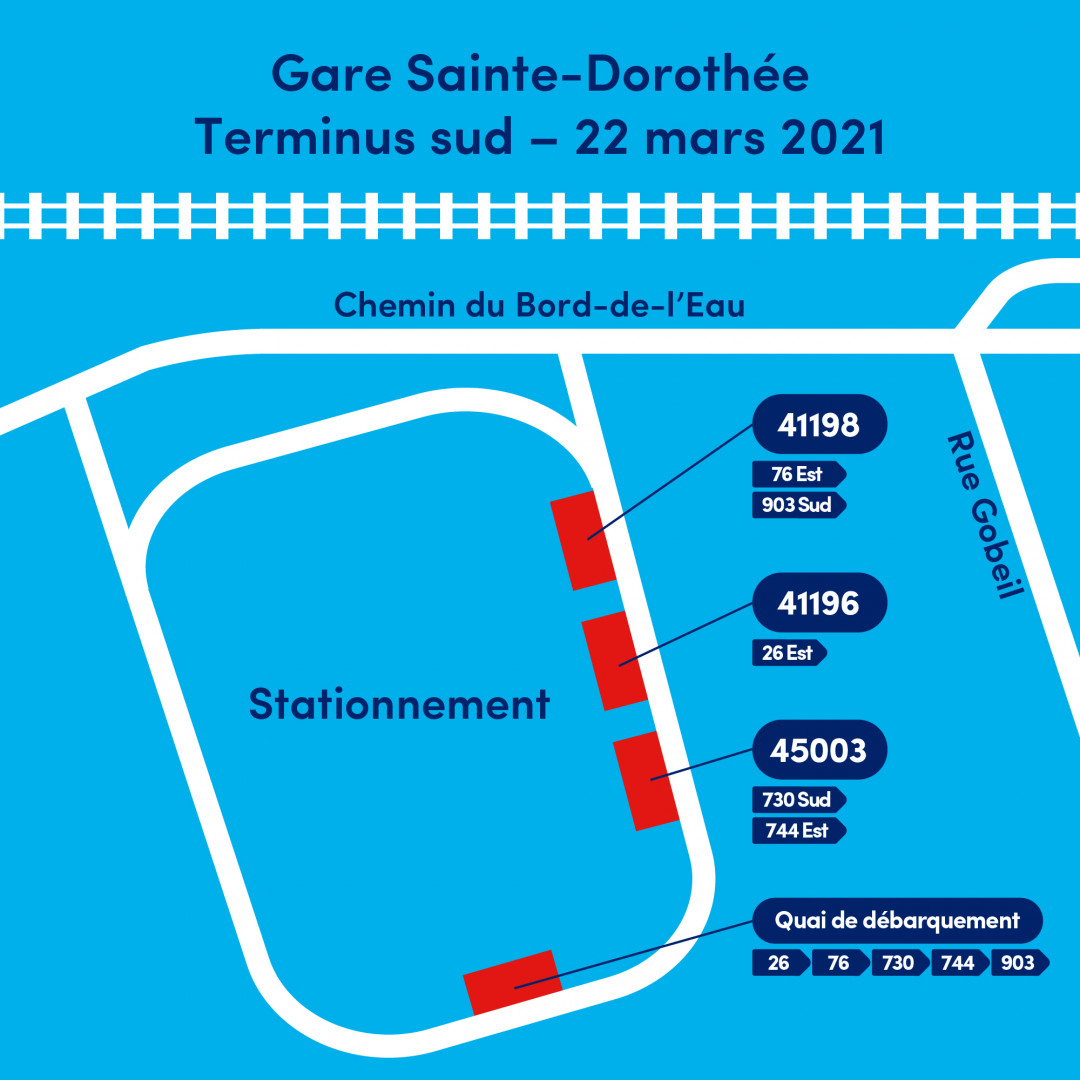 ---