Grande Fête des pompiers - Service modifications this weekend
On June 3 between 9 AM and 11:30 AM and on June 4 between 5 AM and 1:30 PM, many detours will be in effect due to la Grande Fête des pompiers. The Detours section will be updated with the specific detours on the weekend of the event. 
See the map of street closures
---
Closure of Le Corbusier priority lane
The Le Corbusier priority lane will be closed starting May 8th due to repair work. Service is not impacted and clients should use stops on either side of the street to board buses. 
---
De l'Avenir/Jacques-Tétreault and De l'Avenir/Face au Collège Letendre stops
Until the end of June, there will be no service at these bus stops between 7 a.m. and 8 a.m. on weekdays (except on statutory holidays).
---
REM work: stops relocated at Sainte-Dorothée station
Platforms at the southern terminus from which routes 730S, 744E, 26E, 76E and 903S depart are relocated.
Stops 45003, 41196 and 41198 have been moved to the parking lot located south of Chemin du Bord-de-l'eau.
REM travel info page
See the before-after map of displaced stops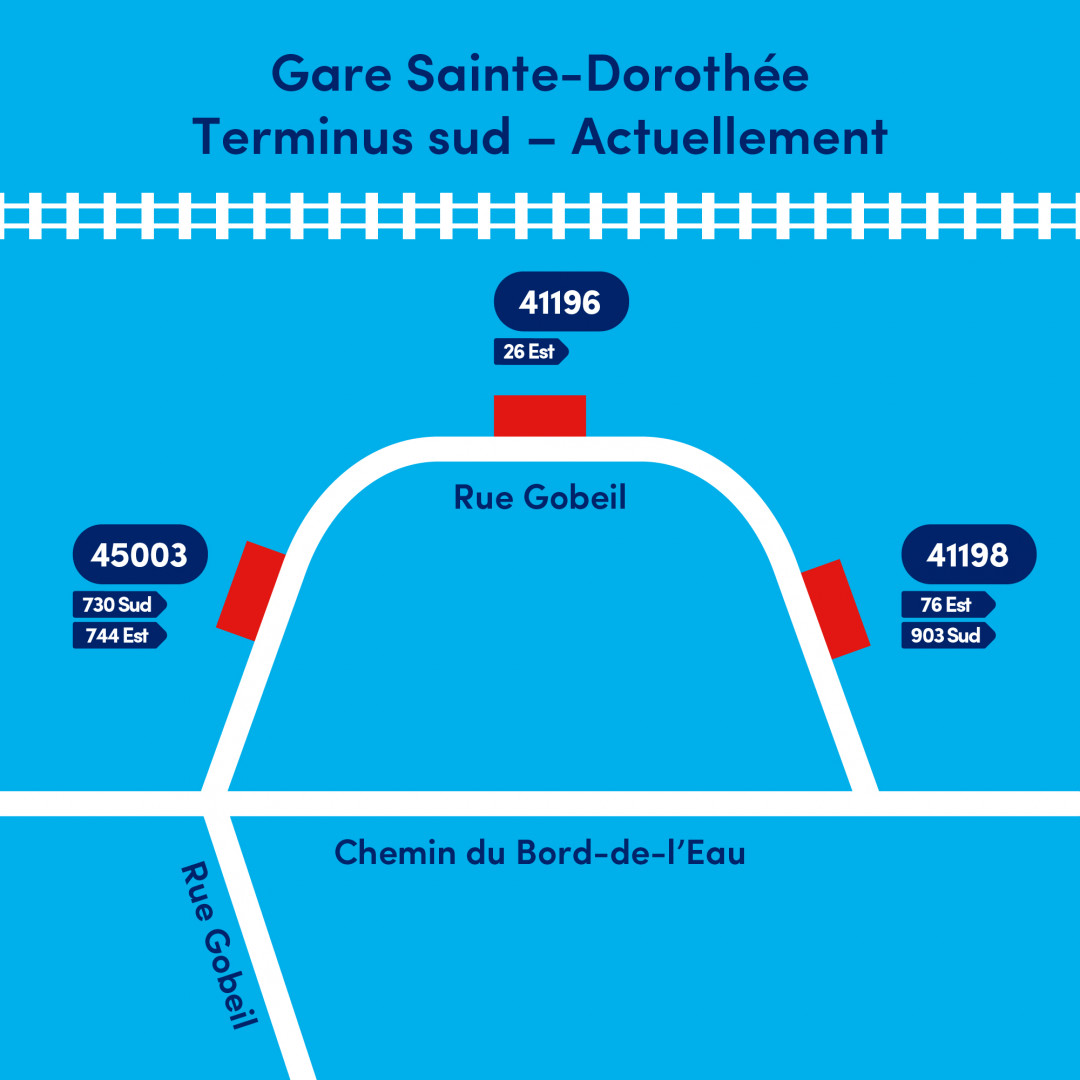 Dès le début et pour la durée des travaux :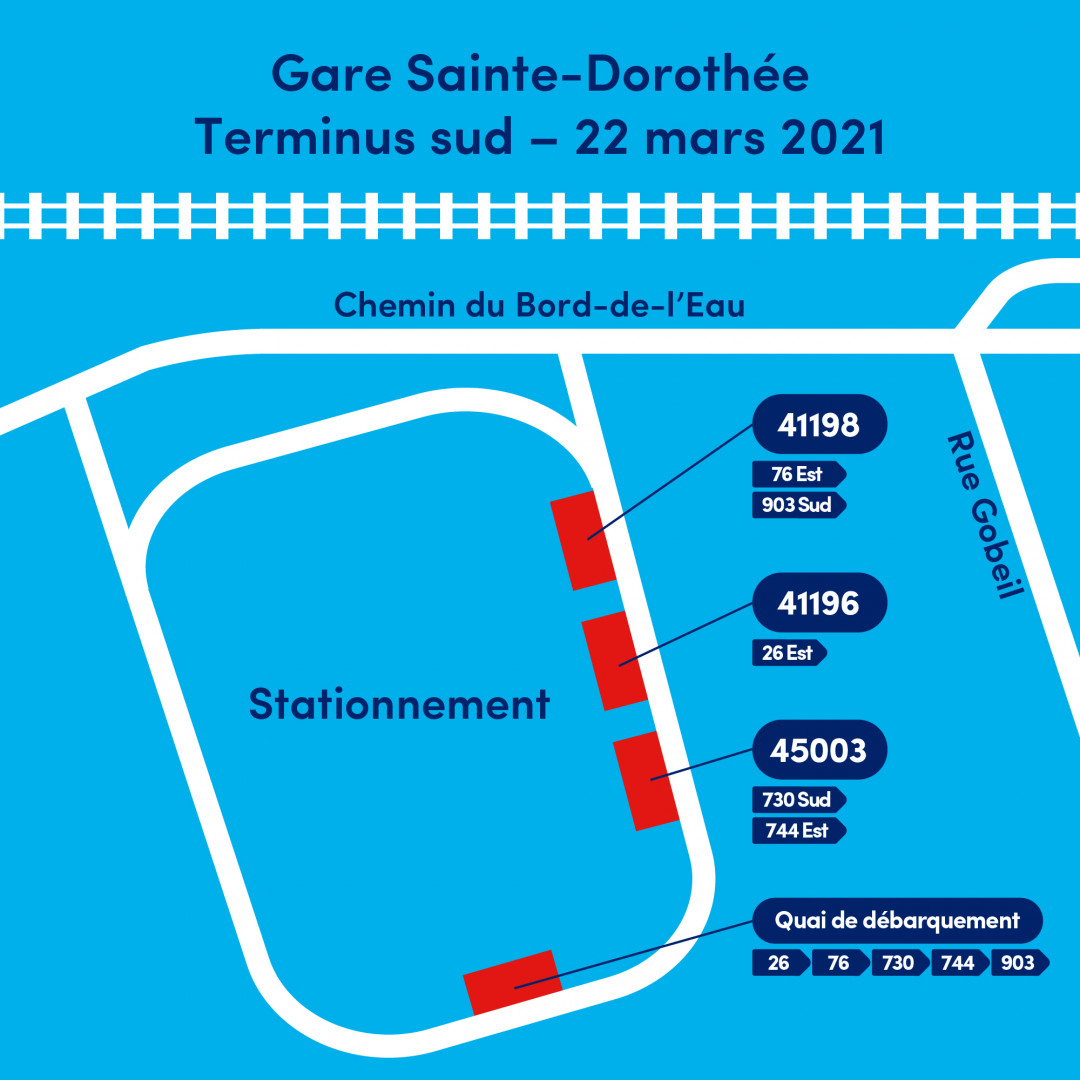 ---
Route 74 - Detour due to closure on des Mille-Îles boulevard
From March 28th at 5 AM to March 29th at 9 PM, des Mille-Îles boulevard will be closed to traffic between the A25 highway and Sainte-Marie boulevard. Due to this closure, route 74 will be detoured and there will be no service to stops on the impacted segment of des Mille-Îles boulevard. 
---