Transport collectif
14 October 2022
How to stay safe around a bus
A lot of people are familiar with the rules of safety when it comes to cars. But when it comes to buses, there are a few critical details you need to know.
On foot
The best way to stay safe around a bus is to make sure the bus driver can see you. How do we do that? By making eye contact with the bus driver.
The Société de l'assurance automobile du Québec (SAAQ) sums up the blind spots you need to watch for.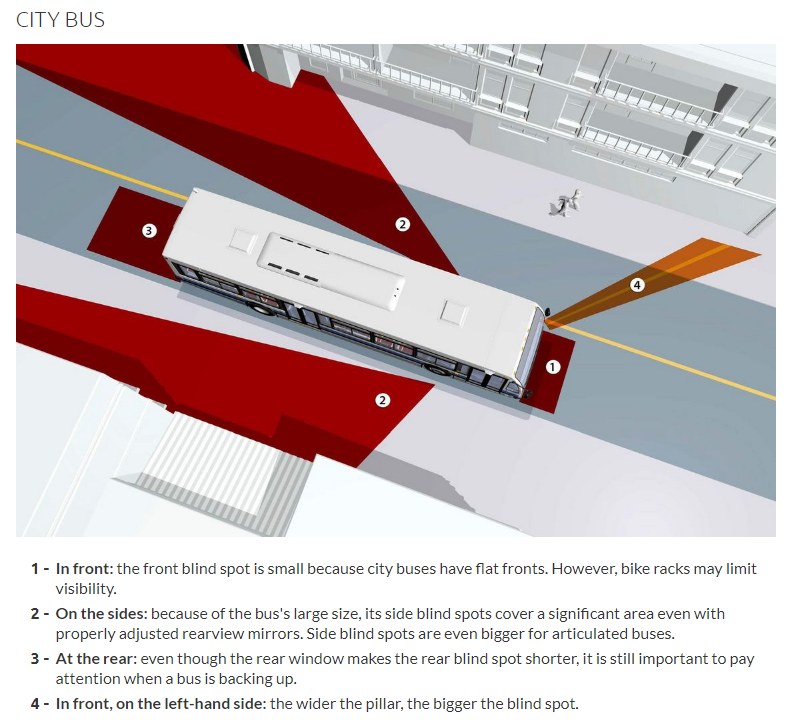 Source: SAAQ 
In your car
The safest way to drive near a bus is by yielding to the bus, as is required by the Highway Safety Code. If you're stopped at a red light and the bus must merge into your traffic lane, you MUST yield right of way to the bus. Not only would you avoid an accident, but you will help the bus keep on schedule. 
YIELD TO THE BUS, AND TAKE THE HIGH ROAD